A year in progress
CEO's Report
I am proud to see the benefits of Project Horizon and our unified organisation structure starting to shine through.
Tēnā koutou katoa,

In the last 12 months Coastguard volunteers and staff have conducted more than 3,500 operations and assisted more than 8,000 people to return home safely.
Of these incidents, 456 were classified as urgent, life-threatening events, reminding all of us of the need to properly  consider our risks and prepare carefully before going on the water.
In the last year, our 1,978 volunteers gave an incredible 291,402 hours of their time to saving lives at sea - a remarkable statistic by any measure.
Regrettably, Aotearoa New Zealand continues to have one of the highest preventable drowning tolls in the OECD with 74 lives lost and 202 drowning hospitalisations in 2020.
Coastguard New Zealand, alongside its partner organisations in the New Zealand water safety sector, is committed to reducing these figures and our organisation's strategy is aligned with the sector strategy for this purpose.
As our President has stated, the first step in our strategy – the implementation of Project Horizon – is making good progress and our more streamlined structure is enabling the decision making and delivery of subsequent initiatives to
be achieved more quickly.
Coastguard New Zealand aims to serve all New Zealanders and as an organisation we acknowledge the importance of Te Tiriti o Waitangi. This year we have created the role of Kaihautū Māori to guide our organisation in the development of our Te Ao Māori cultural competency and to enable the building of closer relations with iwi and kaupapa Māori organisations.
While we are in the early stages of this journey, our initial steps, including staff training, introductions and work with iwi in Northland, Auckland and the Waikato, have been rewarding and show promise.
In May 2020 Coastguard received the welcome news of an increase in annual funding and through the course of the year CNZ staff have worked with NZSAR to access these funds. This has been a significant task that is now largely complete and our front-line units are experiencing the benefits of this investment.
These benefits can be seen in the form of improved funding for capital projects and repairs and maintenance, and in the establishment of organisation-wide services such as fleet insurance. Along with increased CNZ capabilities in Unit Support, Finance and HR, arising from our new structure, it is great to see progress being made to reduce the overheads on our people, enabling them to focus more of their energy on training and operations.
Improved funding has also enabled the organisation to embark on a programme of important technology-led projects including the roll-out of Microsoft Teams, VHF communications upgrades and the introduction of an online Incident Management system to replace paper-based record keeping.
Most importantly, we have seen good progress in our project to modernise our volunteer training experience, which is making a real impact on the capability and engagement of our most valuable resource – our people.
This last year has been unlike any other and as we mark its completion I would like to acknowledge and thank Coastguard staff and volunteers for their hard work, determination, flexibility and goodwill in the face of all that has been thrown at them.
My thanks also goes to our generous supporters, donors, members and partners - with your support and our great team, I look forward to the year ahead.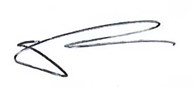 Callum Gillespie
Chief Executive
Coastguard New Zealand